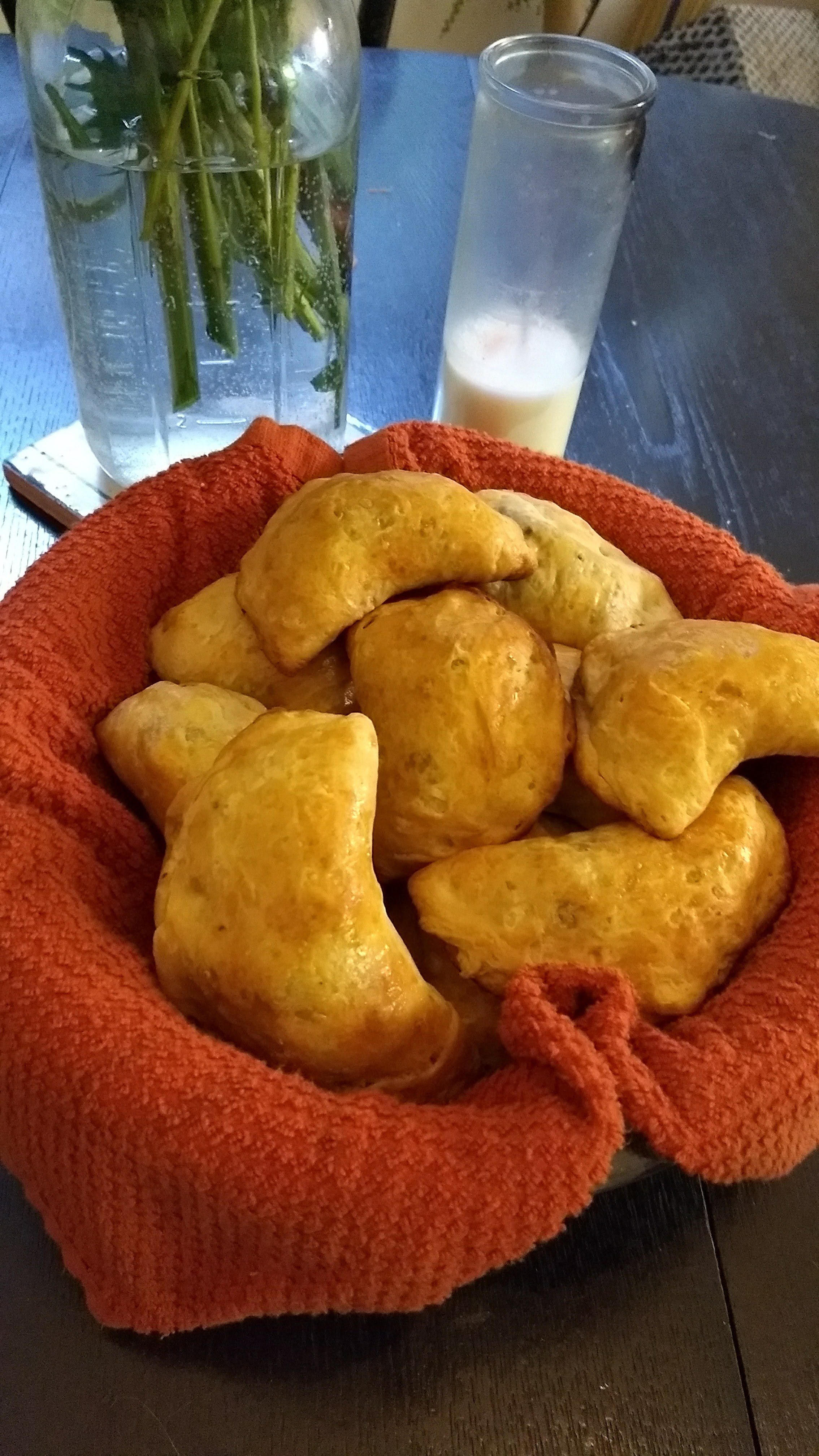 I can take literally 0 credit for this idea. It's all my boo, John Pizza, who decided one morning to take canned biscuits, eggs, and various and sundry fridge/CSA hangers-on and create our new go to weekday breakfast item. A great way to use up elderly share items and/or just little bits of things you may still have around the fridge.
Of course if you're opposed to biscuits you can make your own dough or use frozen bread or pizza dough from your local pizzeria, be it glutinous or no. But, alas, we are Southern and must have biscuits at least once a month or lest we perish.
What you'll need:
a can of biscuits or whatever dough you so choose
approx 4-5 eggs, beaten.
literally whatever veggies you want: shredded up squash, scallions, broccoli rabe, kale, that old jar of olives, that half can of corn that's been in there a week, that old jar of pasta sauce. Srsly. Live your best life.
cheese, if you want
spices if you want: cumin, curry, red pepper flakes. whatevs.
one egg yolk for an egg wash (if you're so fancy)
What you do
He started by shredding onions and squash and caramelizing that down. Then he threw in some of our eldest greens, cooked that. Next went the scrambled eggs, corn, cheese, some little tomatoes, some sliced olives. Etc… Make a big ol' scramble.
Then pop the biscuits and get em good n flat. Fill each one, fold it over. Brush the top with an egg wash.
Bake 10-15ish minutes at the temperature on the biscuit box or whatevs. Keep an eye on em and pull em out when golden brown. Grab a couple each morning and snarf 'em as you walk to the subway… because this is America where eating is a physical challenge.